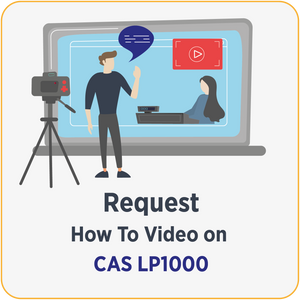 Commission a "How to" Video for CAS LP1000N or LP1000NP
Regular price
New
$25.00
$0.00
Unit price
per
This service is ideal for merchants who already have the CAS LP1000 scale and for the most part know how to use it. However there is one issue that you cannot solve and need some assistance.

You will describe the issue to us and based on your description our technician will make a "How To Video" showing the solution to your very problem.

No phone calls no zoom meetings. Just tell us what you need and we will publish it.
---
Additional Resources
By Manufacture Documents
"FAQ Blog Post"