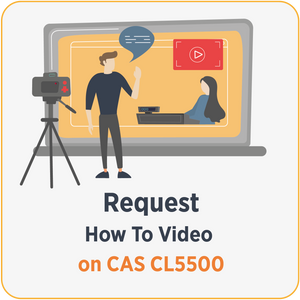 Commission a "How To" Video about subject on CAS CL5500 Series (B,R,H)
Regular price
New
$25.00
$0.00
Unit price
per
- Make one video explain how to solve one problem defined by merchant.

This service is designed as a light version of the complete course. If you know generally how to use the scale but dealing with this one issue you can't seem to figure out. Spend no more time on it! Hire an expert to make an instructional how to video for you to follow. 
Cost effective way to solve problems and get on with business.
---
Additional Resources
By Manufacture Documents
"FAQ Blog Post"